Car Wreckers Geelong – Pay Top Cash For Your Cars
Do you have an old car that you need to get rid of? But you've been putting it off because of the time, effort, and money it'll take to sell it? You no longer have to be anxious, as A1 Car Buyers, and car wreckers Geelong, eliminates the problematic aspects of car selling and paves the way for rapid cash! Our Old car wreckers Geelong business is well-known in Geelong for paying top dollar for old cars and worn-out vehicles and delivering a hassle-free removal service. We realize how hard it is to sell a vehicle that has been in an accident or has flooded because it will never be restored to its previous operational state. So, if you have a wrecked car in your garage or at the accident scene (registered in your name), we will gladly take it off your hands. What you consider trash is a treasure to us! Call 0422 149 391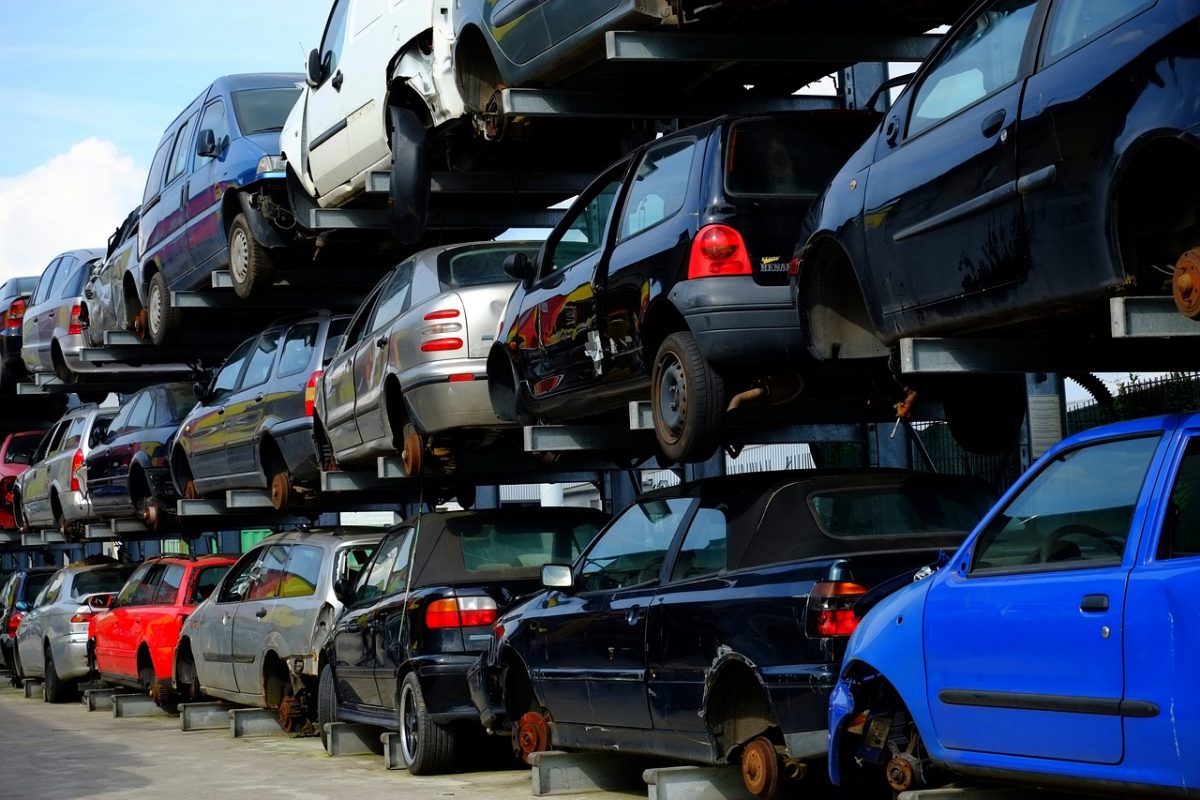 For Old Car Removal Services, We Pay Top Dollar In Geelong
It's not been quicker to get cash for old cars. We are well-known wreckers in Geelong in the scrap car removal sector because we give excellent service and offer the most money for your vehicle, depending on its condition. We buy cars of any make and model, in any condition, so you don't have to. We accept all vehicles, whether damaged, ancient, or have engine difficulties. All you have to do to sell your car is…
Follow these three basic actions to get started:
To obtain a quick estimate for your automobile, call A1 Car Buyers on 0422 149 391 or fill out our online form. It comes with no strings attached.
Accept our offer and set a date and time to complete the transaction.
Our tow truck driver will arrive at your location to remove your vehicle and put cash in your pocket!
We don't charge any service fees, so the towing process is entirely free, and you won't have to deal with any paperwork!
Removal Service On The Same Day!
The time when you had to wait months to find a suitable buyer for your vehicle and negotiate a price with them is gone now. A1 Car Buyers,  Geelong wreckers, pays the most money for unwanted cars and removes them from your house the same day!
Auto Recycling In An Eco-Friendly Way
We do not charge the consumer any towing fees. Furthermore, you can have your damaged car disposed of much more environmentally friendly. All thanks to the Auto Recycling Geelong procedure at A1 Car Buyers, wreckers Geelong. We'll recycle your vehicle and make you a cash offer right away! It is time for you to make a positive contribution to the environment by selling your old, underused car, as the damage will pollute your surroundings by emitting toxic emissions. It's the best decision you'll ever make to sell it to us.
What Kinds of Brands Do We Purchase?
A1 Car Buyers, Auto wreckers Geelong, service all makes and models; however, these are a few of the brands we work with: Toyota, Hyundai, Honda, Ford, Nissan, Renault, Skoda, Lexus, Kia, Mazda, Isuzu, Peugeot, Mitsubishi, Suzuki, BMW, Mercedes Benz, Volkswagen, Alpha Romeo, Land Rover, Range Rover, and other brands!
Why Are We Here?
We, A1 Car Buyers, are a fully licensed and insured car wreckers Geelong company with many years of expertise. Also, we provide our consumers with the finest and highest cash offer for junk auto removal. When you cooperate with us, you will gain the following benefits:
Car Wreckers Geelong are available 24 hours a day, seven days a week, with the most excellent cash for vehicles deals.
Geelong Wreckers provide the same day car removal
Our service is prompt and friendly
Extensive experience with car removals that have been damaged, wrecked, junk, old, or unused.
We have licensed car wreckers in Geelong.
Consider what amount of time is required to find a suitable buyer for your car and negotiate a price with them. Also, used cars can be sold for cash. Know that  Geelong auto wreckers pays the most money for used vehicles and removes them from your property the same day! We've worked hard to earn a reputation as a dependable and trustworthy car wreckers Geelong company. Selling a discarded or unwanted car to a private buyer can be highly expensive. You'll need to make repairs, clean and shine the vehicle, and make it presentable to attract customers. All of this will be pretty expensive. So it is where firms like A1 Car Buyers and wreckers Geelong come in. Please complete the form on our website to receive a quick quote for swift and dependable Scrap Car Removals Geelong that puts cash in your pocket right now. You can also reach us at 0422 149 391. We'll make you an offer in minutes, and you can tell us when you'd like your unwanted vehicle removed.