Cash For Junk Cars Geelong – Get Same Day Vehicle Pickup
If your junk car is in bad condition and unreliable as a mode of transportation, selling it to a junk car removal service is the best way to get rid of it. This is because selling a junk car to a private buyer can be expensive. You will need to make repairs, clean and polish the car, and be presentable to attract buyers. All of this will cost a fortune and may end up costing more than the vehicle itself. This is where Cash for Junk Cars or Car Removal services, such as A1 Car Buyers, come in.
We are GEELONG CASH FOR CAR BUYERS and will buy your junk car in its current condition. However, if your junk car has recently been in an accident with significant damage, you can sell it to us without having to make any repairs. Consider how much money, time, and effort you will save! There is no better deal for selling your old, junk, scrap, or unwanted car!
GIVE US A CALL AT 0422 149 391 FOR AN INSTANT FREE QUOTE.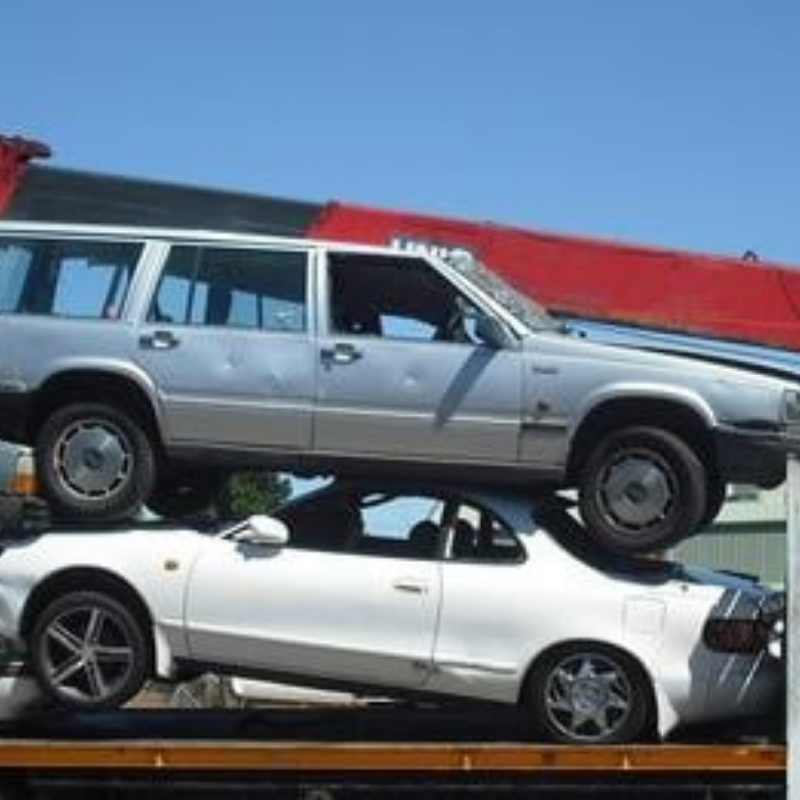 Did You Know We Provide Free Car Wrecking and Recycling?
That's correct. Simply call us if you have a scrap or wrecked car that needs to be recycled. We will gather the vehicle and transport it to our yard, where specialists will dismantle it. After extracting the parts, we recycle all scrap metals, tyres, and other components. Any fluids or oils will be disposed of safely and carefully following industry best practices. The best part about working with A1 Car Buyers is that we pay Cash For Junk Cars we buy. So, even if your car isn't running, we'll buy it from you for a fair price.
We Accept All Types Of Vehicles:
Automobiles in disrepair
Unwanted automobiles
Trucks
Vehicles from the past
Vans
Utes
4WDs
Motorcycles
Trailers
Caravans
Buses
Why Should You Use Us for Junk Car Removal?
At A1 Car Buyers, we guarantee a quick and easy Junk Car Removals service so that your money arrives as soon as possible. We don't believe in wasting our customers' time, so our prompt, trained, and insured team provides convenient service to give you a stellar experience. You can get the following benefits when you work with us:
Best Cash For Junk Cars Geelong
Quick, friendly, and high-quality service
We'll buy the junk car in its current condition! There's no need to fix it.
Pick up is free! We will tow it away from you (anywhere in Geelong).
You won't have to deal with any paperwork. We provide free paperwork. All you'll have to do now is sign the papers to finalize the deal.
Before towing away your damaged vehicle, we pay the amount in cash.
Services We Offer
Cash For Cars
Junk Car Removal
We Pay Cash for Unwanted Automobiles
Trucks for Cash
We pay cash for scrap cars
When you have a junk car that you want to get rid of, it simply does not make sense to pay to tow it to a landfill or junkyard. Towing can be costly and depends on the distance traveled and can go from two or three hundred to many dollars. So, if you have a car that is no longer roadworthy, the best way to get rid of it is to contact us and arrange for your Free Junk Car Removal.
We provide free towing for all vehicles.
Booking our car removals is as simple as making a phone call.
If you don't want to wait for your car to be removed from your property, we can provide same-day car removals.
We provide service 24 hours a day, seven days a week. As a result, you can choose a time that works for you, and we'll do our best to accommodate you.
We have licensed tow truck operators who will ensure that your Car Collection is completed quickly, efficiently, and safely.
We make cash payments on the spot.
We Provide Our Services In The Suburbs Below
Armstrong Creek Growth Area
Bell Post Hill
Belmont
Ceres
Clifton Springs
Corio
Drumcondra
Geelong city Centre
Geelong West
Grovedale
Hamlyn Heights
Highton
Lara
Leopold
Little River
Marshall
Moorabool
Newtown
Norlane
North Shore
Ocean Grove
Stonehaven
Thomson
Wallington
What Brands Do We Purchase?
We service all makes and models, but here is a list of a few brands we work with:
Toyota
Hyundai
Honda
Ford
Nissan
Renault
Skoda
Lexus
Kia
Mazda
Isuzu
Peugeot
Mitsubishi
Suzuki
BMW
Mercedes
Benz
Volkswagen
Romeo
Alpha
Land Rover
Range Rover
Contact Us Right Away and A1 Car Buyers Will Purchase Your Vehicle Today
Call us at the number recorded beneath, or finish up the 'Get a Quote' structure on this page. We provide same-day car removal service throughout Geelong. Simply contact us, and we'll be there with the cash.
Call 0422 149 391