Sell your scrap cars to A1 Car Buyers today! Unlike other Car Removal companies, we require a few details about your unwanted, damaged or old vehicle and make you an instant cash offer. We offer FREE Scrap Car Removals too! We pay instant cash and offer removal services Geelong-wide. Give us a call today at 0422 149 391.
Scrap Car Removals – Sell Your Unwanted Vehicle With Ease
You may have an old vehicle or one that is too costly to repair, or a car with a malfunctioned engine. Whatever its level of damage, A1 Car Buyers buys all kinds of scrap cars. We don't put car owners through the struggle of finding a way to transport their car, van, SUV, truck, 4×4, ute, or bike to us. We provide scrap car removal services at ZERO cost. We don't charge any kind of towing fee or service fee. We simply visit you and collect the vehicle and leave you with the highest cash offer. So, how do we offer such a high pay out on scrap cars? We salvage and recycle all the auto parts and metals. With this eco-friendly vehicle disposal system of ours, we can pay such high Cash For Scrap Cars.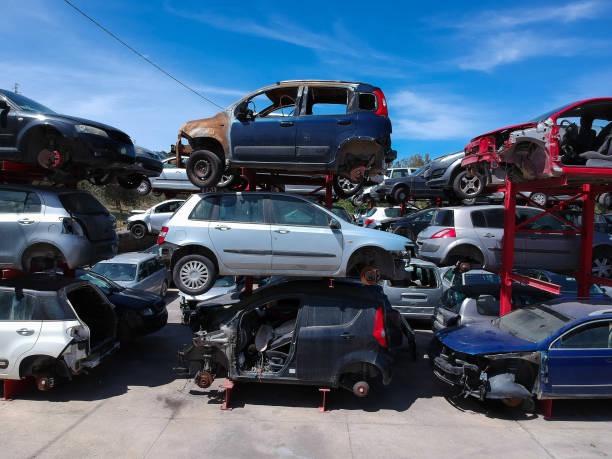 Highest Return On Your Scrap Cars Quickly
The cost of fixes and repairs varies. Few car owners like to deal with their accident vehicle after one. A salvage vehicle's resale value frequently does not justify the expense of repairs. Dealers won't take accident-damaged vehicles in exchange for newer models if you're upgrading. The circumstance is challenging. It isn't easy to transfer the title and register the car, and there is a tonne of paperwork to take care of. With A1 Car Buyers, selling an accident-damaged vehicle is hassle-free and easy.
Services in Geelong are available to provide you with expert car removals for scrap car removals Geelong services in Geelong and the nearby suburbs. Regardless of how to junk your scrap car is or in what condition your scrap car is, our skilled team of removalists will visit you and give you the greatest return possible.
Get Maximum Cash for Your Scrap Car
Fleet Owners can easily and swiftly sell a single commercial vehicle or their entire fleet. The specialists at A1 Car Buyers are aware of how challenging and inconvenient it is to get rid of commercial vehicles.
We always pay our car sellers of commercial or personal vehicles up to $9999 for any vehicle. Get free car removal and Cash For Scrap Cars Geelong convenience. Our car appraisers make the process simple and hassle-free. You can receive your maximum dollars for your scrap car right away.
A1 Car Buyers purchase vehicles of all brands of cars and conditions.
At A1, Car Buyers buy cars, vans, trucks, buses, 4WDs, waggons, SUVs, sedans, and other commercial and light vehicles. We are particularly drawn to diesel vehicles. As a result, you should anticipate getting a higher price if you have a diesel vehicle to sell.
A1 Car Buyers purchase all automobile manufacturers. However, Japanese, Korean, and European brands, such as Toyota, Nissan, Mazda, Subaru, Suzuki, Lexus, Mitsubishi, Isuzu, Fuso, Honda, BMW, Mercedes Benz, and Hyundai, are more expensive.
Free Scrap Car Removals All Over Geelong
Our free scrap car removals are a standard feature at A1 Car Buyers Geelong. With every free car removal Geelong we do, we give quick cash. All Geelong suburbs are covered by our scrap car removal Geelong services, which are available for all automobile types and conditions. We can provide the most on your free car removal since we have a network of auto buyers and the best wrecking yards in Geelong. Our wages are the highest! A1 Car Buyers' scrap car removal services are always free and pay with cash immediately. Just give us a call for a free, no-obligation cash appraisal and cash offer on your Geelong free scrap car removal.
Environmentally Friendly Methods For Disposing Of Cars
With A1 Car Buyers, there is no better manner or timing to get rid of your car. No matter how lousy scrap the vehicle is, we provide sustainable recycling for scrap car removals Geelong to ensure you get the most money. With sustainable recycling, your car is recycled in an eco-friendly way. You want one that makes you feel secure knowing that your trash isn't harming the environment. Quickly contact us at 0422 149 391
Why Choose Us?
When you choose A1 Car Buyers, you choose a reputed, trusted, and well-known Scrap Car Removal company. A1 Car Buyers offers:
Instant cash payments
24-hour scrap car removal in Geelong
Buys each all vehicle
Proficient service that is fast and friendly
Choose us to deal with a professional Car Wrecker & Remover that won't disrespect you with cheap cash offers!
Get Cash For Scrap Cars, Upgrade To a New Car Today
It is always better to get your hands on a brand-new automobile because it will be far more comfortable and safer than your old damaged vehicle. Today, the auto industry is moving one step ahead, improving and focusing more on making eco-friendly vehicles.
While it isn't recommended to get rid of a perfectly working car, but if your vehicle is rusted and has seen better days, it may be a good idea to get a cash offer. Don't you love to have some financial backing from your current ride? That is where A1 Car Buyers comes in because we pay the best Cash For Scrap Cars in all of Geelong, Victoria.
We Buy All Makes & Models!
Worried About Nobody Accepting Your Car? Worry No More! At A1 Car Buyers, we buy vehicles of all makes and conditions. Whether your car is in good working condition or is bent and damaged, we will purchase it. We accept scrap vehicles of all brands, including:
Toyota
Kia
Honda
Hyundai
Mazda
Renault
Chevrolet
Volkswagen
Mitsubishi
Ford
Skoda
Holden
Contact Us Today
A1 Car Buyers will buy your car today. Call us at the number below or complete our 'Get a Quote' form on this page. We offer same-day car removal service Geelong-wide. Just reach out to us, and we'll be there with the cash.
CALL 0422 149 391