Cash For Second-Hand Cars Geelong With Free Same-Day Towing
It's a common misconception that second-hand vehicles are useless. Such cars get abandoned and become landfills which can cause a lot of harm to the environment. So why go through the complicated process of having your vehicle removed by paying money when you can earn top Cash For Second-Hand Cars? Many vehicle owners in Geelong pay to have their unwanted and old cars towed to discard them simply. But now there is a better way, and that is, selling your second-hand car to us. You'd be happy to know that at A1 Car Buyers, no vehicle is worthless. We understand that a car's value goes beyond its driving capacity or age. But, as most cars look like an eyesore and you might think that nobody would ever buy it, we'll happily pay you top cash up to haul it off your premises.
To sell your second-hand car, reach out to us on 0422 149 391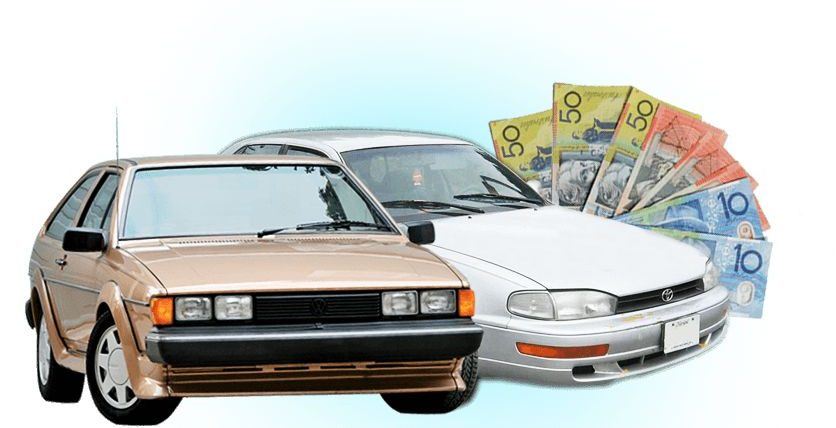 Sell Your Vehicle To Us and Get Best Cash For Second-Hand Cars Geelong Wide
At A1 Car Buyers, we understand the value of trustworthiness. While looking for buyers for your used car, you do not get many offers as these cars are not in good condition. But you don't have to settle for lower than you deserve. Instead, you should seek a car buyer who can offer you excellent cash prices and the best removal service. A1 Car Buyers is Geelong's most sought-after Cash for Cars business, and we provide reliability. We consistently offer the best cash for cars quotes and bring a world-class auto removal service to you.
Reasons to Sell Your Vehicle To A1 Car Buyers
We are a team of expert car wreckers who know how to get the best out of your second-hand car. We will take it off your premises, bring it to our scrap yard and remove the usable parts. We sell those auto parts and earn a profit out of them. This is why we can provide top cash prices to all our customers. Here are some reasons why you must choose us:
1. First-class second-hand car removal in Geelong
2. We pay the highest cash for second-hand cars
3. Top vehicle removal experts with several years of experience
4. A stress-free and quick scheduling process
Which Car Brands Do We Buy?
Here's a better question: which ones don't we buy? Because we purchase all types of junk, wrecked, old, damaged and defunct vehicles! We accept all auto brands, such as:
Ford
Toyota
Honda
Audi
Hyundai
Kia
Suzuki
Isuzu
Mitsubishi
Lexus
Volkswagen
Chevrolet
Skoda
Nissan
Renault
Mercedes
Pronto
Jeep
BMW
A1 Car Buyers Take Care of Your Important Paperwork Too!
We are trustworthy, and our team will arrive on time to pick up your second-hand vehicle and pay you the quoted amount. We take care of all the complicated work and ensure that the removal, paperwork, and payment are all completed before the team departs. We buy all makes, brands, and conditions of vehicles and will pay an excellent price for them. To get the best price for Cash for Second-Hand Cars, you must contact us right away!
Here's A Guide To Our Car Removal Process
Selling your vehicle can take weeks or even months of tension, trying to find a suitable buyer, sorting through paperwork, and much more. With A1 Car Buyers and our speedy cash for second-hand cars service, you can sell your old auto this very day if you want. In three uncomplicated steps, your unwanted vehicle will be away from your garage before you even know it.
1. Call Us: An instant and accurate cash quote is just a phone call away. So provide us with the exact details about your car's condition, and we'll give a top cash price for your vehicle in no time.
2. Schedule Your Second-Hand Car Removal: Just let us know when and where you want us to come and pick up your car. We're flexible with time, and we'll come to you at whatever time suits you best.
3. Get Paid In Cash: Within an hour, your unwanted car or cars will get towed, and our car removal experts will pay you top dollar.
How A1 Car Buyers Pays The Most Suitable Cash For Second-hand Cars Prices In Geelong?
Our team is well known for our excellent cash for cars prices. This primarily comes down to 2 things:
1. Honesty: We believe in giving honest and fair quotes for your car to all our customers.
2. Accuracy: Our experts have extensive experience in the car removal industry, and we understand the actual value of cars regardless of their condition. Our accurate car appraisals provide the highest cash for cars quotes that you deserve.
Contact Us For A Free Quote Today
Are you interested in selling your second-hand car to us? Just get in touch with our team by calling us at the number below or contact us via our 'Get A Quote' form.
Call 0422 149 391