You've loved and driven your car for years, if not decades, but now it's time to Sell Car In Geelong. Maybe your car is in good shape…. or perhaps it isn't. But, regardless of the situation, your vehicle lacks a Certificate of Roadworthiness. This documentation can only get received after a thorough inspection by a qualified individual, and it gives a sense of confirmation that your car is safe to drive on the road.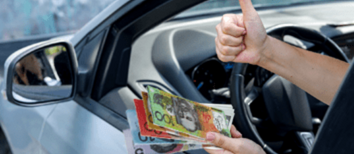 What Is The Meaning Of A Roadworthy Certificate?
A Certificate of Roadworthiness (sometimes referred to as a "roadworthy" or "RWC") certifies that your vehicle is safe to drive on public roads. A roadworthy inspection is necessary when a vehicle is sold, re-registered, or clears various problem notifications.
A Certificate of Roadworthiness does not guarantee that a vehicle is mechanically sound; it indicates safe to drive. However, remember that some cars are not required to get a Certificate of Roadworthiness. The roadworthy test consists of points the vehicle must meet to receive a roadworthy certificate. These are some of the areas: Tyres, Brakes, Steering Suspension, and the Body (for rust or damage), Windscreen and Lights
What's The Point Of Getting Roadworthy Before Selling Your Car?
If you want to Sell Car In Geelong, a current roadworthy certificate is required to transfer the registration of a used car to a new owner. However, VicRoads does not specify who should obtain it.
You should get the certificate yourself before selling the automobile because it shows potential buyers that they won't have to spend more money on a roadworthy test and necessary repairs after they've purchased the vehicle.
It's crucial to realise that an RWC isn't judging the vehicle's quality or condition; instead, it's a check of its essential safety functions. For example, you may be liable for any parking fines or driving citations received. At the same time, the automobile is still officially registered in your name if you allow the buyer to obtain the roadworthy certificate.
Selling A Vehicle That Has Been Declared Written-off
Your car may get listed on one of the state or territory Written-Off Vehicle Registers, often known as the WOVR, if it was previously damaged in a crash or other incident (flooding, hailstorm, etc.). It doesn't always mean the vehicle can't be registered again, but it should raise red flags for buyers who have done their homework. Thus, the resale value of such automobiles is frequently substantially lower. For example, you have to tell the buyer if the car you're selling is listed on a written-off vehicle registry in Geelong or any other place in Australia.
Complete The Paperwork
Both the parties of a used automobile (the seller and the buyer) in Geelong must complete a 'Request For Transfer of Registration' form, which can be downloaded from the VicRoads website or picked up at a VicRoads office.
If you are the seller, you must complete the 'Seller' portion of the form, including your required details, information about your vehicle, and the vehicle's roadworthy certificate. A simple pre-transfer checklist is also included in the form to ensure you haven't overlooked anything.
Keep a duplicate of the original transfer form and give the buyer the original.
You must also provide the buyer with a car receipt that certifies the transaction and includes the selling price, your name, the buyer's name, and vehicle identification information such as the registration number, VIN, or engine number.
Prepare Your Car To Sell In Geelong.
With a bit of forethought, selling your car may be a breeze. You'd be shocked how many ads lack these essential data, causing potential consumers to swipe past them. A1 Car Buyers, for example, can help with this. Selling your car to us is the most excellent approach to help you get rid of it. A1 Car Buyers is a company that prides itself on its honesty and integrity. Our professional appraisers at Sell Car In Geelong are highly experienced and knowledgeable about current market values.
A1 Car Buyers make you an offer in minutes, and you can tell us when you'd like your car picked up.
You can reach us in minutes at 0422 149 391