This is a very commonly asked question by the car sellers in Geelong and a genuine one at that, as we all want to save money as much as possible. The answer to your question is, you don't need to pay extra cash to have your Scrap Car Removed from your property. At A1 Car Buyers, you get Free Car Removals in Geelong for your scrap vehicle. You just need to reach out to us for a call and accept our top cash quote; then, we can take care of the rest.
Call 0422 149 391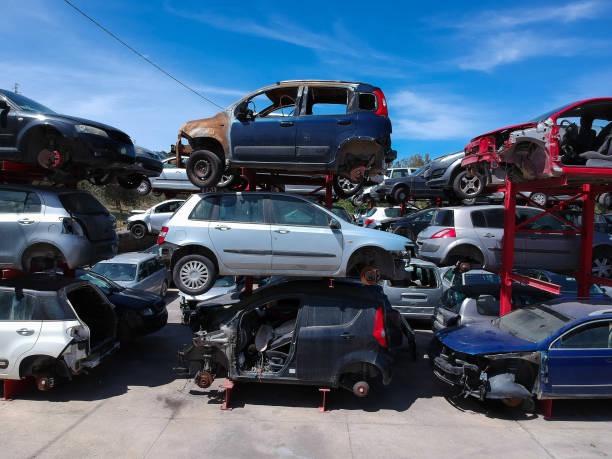 The first-timers, who are not very experienced in selling their unwanted cars, are usually worried about the cost they will receive for their vehicle. Their only goal is to sell their car for the highest cash price and have their scrap car removed for free. Fortunately, there are several Cash for Cars businesses claiming to offer the best price. In addition to that, many provide other services like free car removal and paperwork.
The selling price of your car is based on a few factors. Take a look:
Your scrap car's price depends on the condition of your vehicle. If your vehicle is damaged, but you're selling it as is, with no parts missing, chances are, you'll get a high cash value for it.
Scrap Car Removal cost also depends on your location. Many Car removal services in your area offer free Car removal services if your car's location falls in their range.
Besides reaching out to the company that gives you the highest price, decide the pickup date, time, and place, beforehand to get a hassle-free vehicle removal.
If the car is not roadworthy and you want it removed from your premises, you must contact your nearest Car Removal service to save the towing charges.
Another factor to keep in mind when you're finally having your car removed is to have your Photo ID and registration certificate of the vehicle handy. Also, you must remove your vehicle's number so that your towing process is smooth.
If you wish to sell your car today, the Scrap Car Removal service of A1 Car Buyers is sincere, dependable, and free of cost; Geelong-wide. We provide maximum value for your unwanted, damaged, scrap, junk, or old cars.
Call us now for a free car evaluation, and our friendly car appraiser will help you out.
Dial 0422 149 391